What is "estate planning" and why is it important? Estate planning is simply the process of planning for your future, the future of your business, and the future of your family. It is important for our clients to make their own decisions regarding healthcare and disposition of assets, otherwise loved ones are left to guess.
How does an estate plan work? Every estate plan is unique to the individual; in order to determine the best course of action, an attorney from Dom Law will meet with you and discuss your concerns in order to put together the most effective and efficient plan. There are countless strategies that may be combined and implemented in order to achieve a desired goal. At Dom Law, we prefer that you make decisions for yourself before someone else makes them for you.
An estate plan for our clients typically includes a combination of the following:
Last Will and Testament;
Advanced Directives (including durable power of attorney, designation of healthcare surrogate, and living will);
Trust; and
Asset Protection
We invest a considerable amount of time throughout our lives planning, whether it be picking classes, choosing the most efficient route for a road-trip, or setting out clothes for the next workday. On a daily basis, we plan. Part of the importance of planning is the freedom to make decisions for ourselves. With all the preparations we make throughout our lives one area is often ignored or overlooked, our Estate Plan.
Simply put, an Estate Plan are the choices made to manage assets in the event of incapacitation or death. An Estate Plan, like any good plan, includes multiple steps and near limitless strategies. As everyone is different, so is every Estate Plan. Generally, Estate Planning may include:
Will and Testament: A Will is a document that communicates a person's final wishes regarding possessions and dependents.
Advanced Directives: Advanced Directives are documents that describe a person's wishes in the event of incapacity. These choices include the following: (i) who can make medical decisions; (ii) who can make financial decisions; (iii) do you want to be put on life support; and (iv) in the event of minor children, who will serve as guardian.
Trust: A Trust is a legal entity that can be used to hold property for the benefit of others. Trusts allow flexibility and freedom in deciding how distributions are made and to who. For example, a trust may be created to hold funds until a beneficiary reaches thirty (30) years of age.
Durable Power of Attorney and Designation of Healthcare Surrogate: A Durable Power of Attorney survives disability and allows a loved one to make financial decisions on your behalf; a Designation of Healthcare Surrogate empowers loved ones to make medical decisions on behalf of a person if and when they are unable to do so for themselves.
Are you protected if someone wins a lawsuit against you or your company? While most Americans realize the risks associated with losing a lawsuit, few have a plan in place to protect against those risks. Asset protection planning is a legal and ethical way for our clients to protect their property from future claims, creditors, and lawsuits. By assessing your potential exposure and planning accordingly, we help you limit what assets can and can't reached.
In protecting your assets, timing is crucial. If you are attempting to start your asset protection plan to defend against an existing or impending claim, it may be too late. Courts have the power to determine the validity of a property transfer and are granted the power to reverse fraudulent property transfers. To be effective, legal, and ethical, asset protection planning should begin as early as possible. Put simply, if you wait until you need asset protection planning, it is probably too late. Imagine someone calling their insurance company to increase their coverage a week after their car was totaled.
At Dom Law, our knowledge of trusts, business law, and tax law positions us to legally and ethically help individuals protect themselves and their property.
Common Forms of Asset Protection:
Business entities
Trusts
Insurance
Interested in discussing your estate plan?
About Alberto Rodriguez, LL.M, Esquire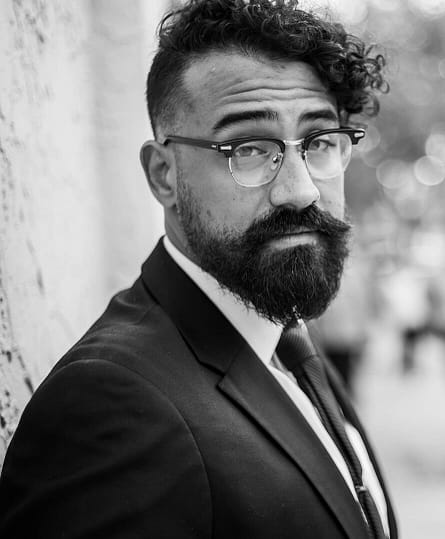 Alberto Rodriguez, Esq., LL.M., has experience in all phases of Estate Planning, from drafting simple wills to complex trusts and tax structures.  Alberto's experience in Estate Planning includes a specialized background in taxation which he obtained from the University of Miami's Masters of Laws program and throughout years of practice.
1814 N 15th Street
Ybor City,FL 33605