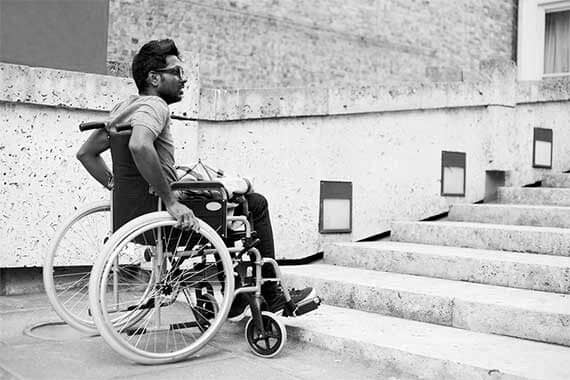 Restricted Access to Public Place
Restricted Access to Public Transportation
Employment Discrimination based on Disability
Employment Termination based on Disability
Restricted Access to Phone Communication
Injury resulting from Improper Safety Devices
What is the Americans with Disabilities Act?
The Americans with Disabilities Act (ADA) was signed into federal law on July 26, 1990. The ADA prohibits discrimination against people with mental and physical disabilities in employment, transportation, public accommodation, communications, and governmental activities. The ADA also establishes requirements for telecommunications relay services. It guarantees that people with disabilities have the same opportunities as everyone else to participate in the mainstream of American life -- to enjoy employment opportunities, to purchase goods and services, and to participate in State and local government programs and services.

To be protected by the ADA, one must have a disability, which is defined by the ADA as a physical or mental impairment that substantially limits one or more major life activities, be a person who has a history or record of such an impairment, or a person who is perceived by others as having such an impairment.

If you have been harmed by lack of accessibility, or injured by a failure to make disability-related accommodations, you may be eligible to take action and receive compensation.
Contact us today to discuss your case.
1814 N 15th Street
Ybor City,FL 33605